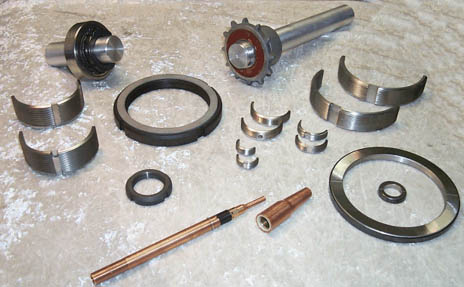 THREDSERTS are unique, two-piece threaded inserts designed for use wherever external threads are required. Wide shallow grooves with generous corner radii offer an increase in shaft strength over conventionally threaded shafts.
---
THREDSERTS are designed to eliminate turning and threading of spindles, shafts, and other threaded parts, offering many other advantages over conventional threading. They offer the ultimate in low cost, high quality threads immediately available and ready to use.
---
THREDSERTS assemble quickly and easily into a simple groove in the shaft without special tools. Standard bearing locknuts and lockwashers contain and lock assembly.